With all the talk of dry January and the usual post Christmas blues dampening the spirits of some, we felt it only fair to treat some of our more stoic imbibers to a trio of tastings to get the year off to a flying start.
First of all we welcomed Fabien Jouves for an informal barrel tasting with a small group of our regular sippers.  Fabien is one of the most exciting young winemakers in the Cahors region of South West France and the genius behind 'You Fuck My Wine' one of our most popular and controversial bottles.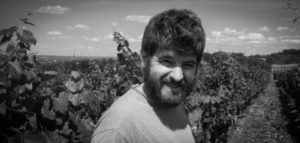 Fabien hadn't originally planned to follow in his parent's footsteps into winemaking, but with the family business struggling and his father about to pull the plug, he abandoned his plans to become a doctor and enrolled in the prestigious Ecole du Vin de Bordeaux to study winemaking.
Following his graduation Fabien set out to convert the estate to organic and biodynamic practices. His first vintage was in 2006 and by 2012 the Mas del Perie estate was certified organic.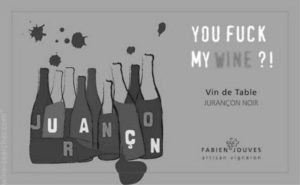 We began by trying the afore mentioned 'You fuck my Wine' made in protest against Cahors AOC laws banning Fabien from using the native Jurancon Noir grape in his wines. Fabien explained how the grape had traditionally been used in the region and its affinity with the limestone soil gave it a uniqueness that needed to be preserved and celebrated.  In the glass, we had to agree. The wine showed great purity of fruit along with fantastic balance, but the key to Fabien's wines is the remarkable freshness he manages to achieve. By keeping good levels of acidity, the wine draws you straight back to the glass.
We continued to taste through Fabien's single vineyard Malbecs, each a different expression of the estates terroir. Cuvee Les Escures was typical Cahors, with deep plum, blackcurrant and smoke, while Cuvee La Roque was more elegant with blueberry and gentle floral notes. Fabien's approach to winemaking is to interfere as little as possible with the fruit. The wines are released unfiltered and unfined with minimal use of SO2 and the avoidance of new oak. This gives his wines a vibrancy and brightness that goes against the rustic reputation of the region.  For lovers of Argentinean Malbec these wines should be sought out to show what can be achieved by this grape variety in its spiritual home.