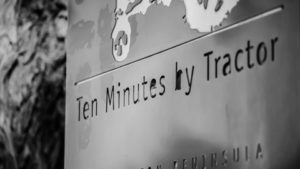 Next up, we were delighted to be visited by Sandro Mosele from the iconic Ten Minutes by Tractor estate in the Mornington Peninsula.  One of the most fashionable regions in the wine world at the moment, thanks to its Burgundian styled Pinot Noirs and Chardonnays, this was also the first wine region I visited and a truly spectacular part of the world. Located south west of Melbourne and benefiting from a cooler coastal climate Mornington wines can achieve an elegance not often found in the New World.
This time the tasting was seated in our upstairs lounge but still felt like a cosy chat with the winemaker. Sandro explained that while his three main vineyards were only ten minutes by tractor apart, the difference in aspect, altitude, slope and soil allowed them to produce wines with distinct singularity.  Starting with the Chardonnays the different vineyard expressions became clear. From the light yet elegant Judd Chardonnay to the richer more opulent Wallis, the wines were beautifully balanced.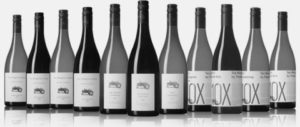 Moving on to the Pinots and the difference in the wines from the Judd, McCutcheon and Wallis vineyards was even more marked. The Judd Pinot was medium bodied with sweet spice and a distinct earthiness. The McCutcheon was lighter yet more perfumed with Sandro commenting that it reminded him of Chambolle Musigny. Finally the Wallis Pinot noir carried the most weight and showed great depth of flavour. The delicate use of oak and lightness of touch in the winery was consistent across all three. The lasting impression from the tasting was that while the wines of this region will often be compared to those of burgundy they also confidently speak for themselves and are becoming recognised as truly world class.