We are delighted to welcome Chase Distillery to Loki Wine on Wednesday June 14th 2017 for a lunch time tasting, as part of their GB Tour.
As part of Chase Distillery's 10 year celebrations they will be stocking up their Land Rover with Williams GB Gin and embarking upon a tour across the country to showcase the unique taste of this wonderful tipple. The aptly named GB Tour is a celebration of truly great British Gin. The star of the show is Williams GB Gin, a superb gin handmade from field-to- bottle on Chase's family farm in Herefordshire. The GB gin is one of our firm favourites at Loki, in fact, it was the first gin we ever stocked, so we're all delighted to be involved in the celebrations!
So, pop into the shop on your lunch break on Wednesday June 14th to try it for yourself. We will also be serving Chase's own version of the classic G&T, the GB&T – GB gin with Fever Tree Mediterranean tonic, plenty of ice and a slither of ginger. Perfect for a refreshing treat on a sunny day.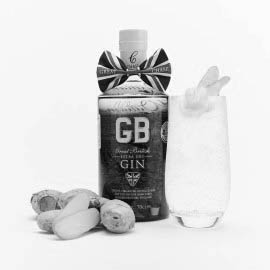 Visit Chase Distillery for more information!