ANDY LOW 'N' SLOW FOOD TAKEOVER AT LOKI EDGBASTON (RESERVATIONS REQUIRED)
July 18 @ 5:00 pm

-

9:00 pm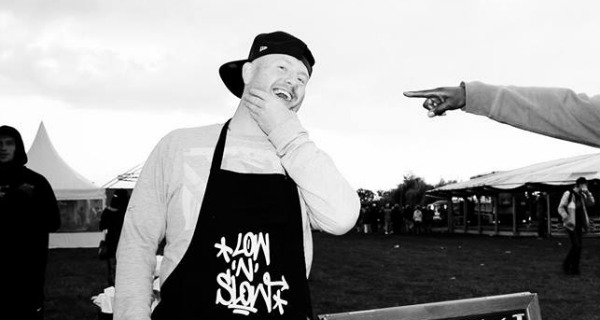 Andy Low 'n' Slow food take over at Loki Wine Edgbaston
We welcome back Andy for his second pop-up at Loki Edgbaston this summer where he will be cooking up his amazing barbecue grub to enjoy with our wines. This is really the ultimate way to enjoy his award winning food, and we will have wine matches galore to bring out the best in the food. If you have been to the 4th July tasting there will still be something for you as we will have changed the menu and the wine matches from the previous event.
For those of you who don't know who Andy Low 'n' Slow is not only one of the UK's leading (and most awarded) street food vendors, but is also one of the leading lights in British Barbecue, where he has tirelessly honed his skills by regularly visiting the 'home of barbecue' in Texas. If you haven't tried his food before you are certainly missing out on a food experience that is second-to-none. His meat is all sourced from Farmer Martin Gilder at Hill View Farm, Gretton, and his vegetables are all locally sourced in Worcestershire. The meat is smoked over premium English Oak, and Oxford Charcoal.
We will only have limited capacity for walk in's on the day so reservations are recommended. Please either book via our online booking system, or if there is no availability online email: Edgbaston@lokiwine.co.uk In the spirit of Andy's street food background you may be asked to share a table with other guests.
The event is subject to weather as Andy needs to cook outside, but fingers crossed we will get British summertime by then!
Due to the food being prepared in advance Andy cannot cater for dietary requirements.
Sample Menu
Aged Longhorn beef Short Rib, Heritage Tomato and Pickles Salad, Red Eye Mayo.
Gloucester Old Spot Pork Belly, Heritage Green Tomato and Gooseberry Salsa, Pickled Apple.
Lamb Tacos. House Tortilla (GF), Green Sauce, Crema, Toasted Pine Nuts.
Bone Marrow Jersey Royals, Peas, Braised Lettuce.
Hispi Cabbage and Kale Vinegar Slaw.
Heritage Tomato Salad, Woo Rape Seed Oil.
Please note that menu is subject to change depending on availability of ingredients.
When: Thursday 18th July booking available from 5pm-9pm
Where: Loki Wine Edgbaston
Price: From £3.50 a dish