AUSTRALIAN FINE WINE TASTING: FROM ACROSS THE CONTINENT. COVERING THE GREAT WINES AND WINE REGIONS OF AUSTRALIA
February 20 @ 6:30 pm

-

9:00 pm

£35.00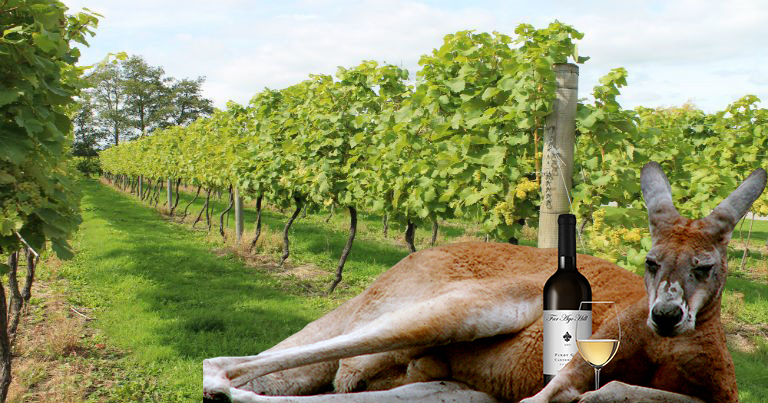 You are in for a sumptuous treat of some of the finest wines Australia have to offer, hosted by wine expert (and genuine Aussie) Ryan Hancock. Ryan will take you through the different regions and explain to you why Australia is a unique country for wine production, and that regionality does apply to Australia as well as "Old World" countries such as France and Italy.
In this tasting we will be doing five flights of two wines each giving you 10 wines in total, where you will compare the wines head to head, and see the different regional differences in styles.
The tasting will feature iconic wines such as Tyrell's Vat 1 Semillon and Torbreck "The Struie" Shiraz, amongst a run of other cracking wines.
This is not a tasting to be missed.
Sample wine list:
1 – Jansz Vintage Cuvee 2012 (Pipers River, Tasmania)
2 – Pewsey Vale Riesling 2018 (Eden Valley, SA)
3 & 4 – Tyrrell's Vat 1 Semillon 2012 (Hunter Valley, NSW) vs Vasse Felix Chardonnay 18' (Margaret            River)
5 & 6 – Dalrymple Pinot Noir (Tasmania) vs Yalumba Bush Vine Grenache (Barossa Valley)
7 & 8 – Tyrrell's Rufus Stone Shiraz 2016 (Heathcote, VIC) vs Torbreck The Struie Shiraz 2016                 (Barossa Valley, SA)
9 & 10 – Yalumba The Cigar Cabernet Sauvignon 2014 (Coonawarra, SA) & Yalumba the Signature     Cabernet Shiraz (Barossa, SA).
When: Thursday 20th February at 6:30pm
Where: Loki Edgbaston
Price: £35 per person