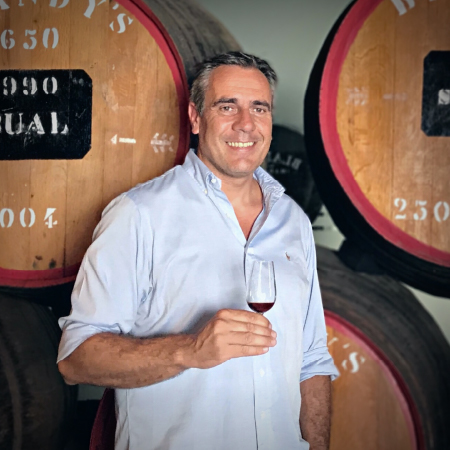 Our last virtual tasting of the year features the ultimate Christmas wine that most of you would never have tried; Madeira. Forget what preconceptions you have about Madeira, the wines are massively different in styles, but also some of the most complex wines in the world.
We are joined on this tasting by Blandy's Commercial Director Nelson Calado, who will take you through the fascinating history of Madeira as well as the winemaking process that makes Madeira a completely unique wine.
During this tasting we will go through the four main grape varieties that make up Madeira wine, and you will receive 200 ml of each wine, which should be enough quantity for between 2-4 people depending how much you want to drink each.
Wine: 4x 200ml bottles of 4 different Madeira's from Blandy's.