PASTA CLUB AT LOKI EDGBASTON
March 29 @ 1:00 pm

-

November 30 @ 8:00 pm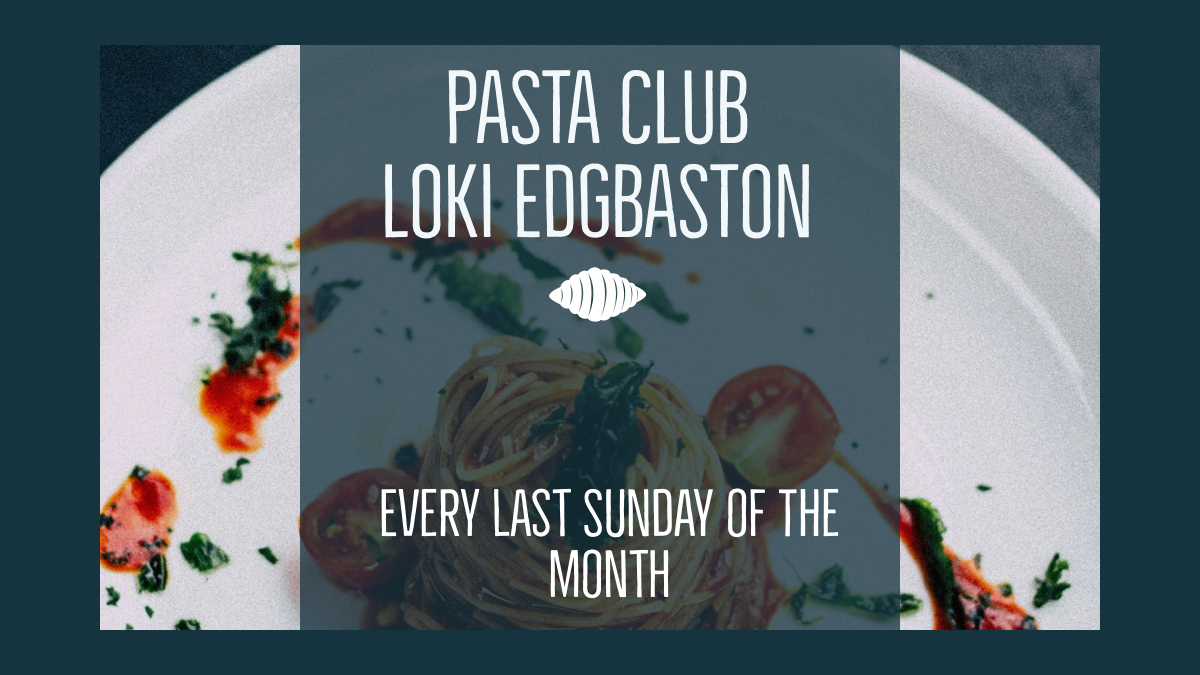 I have always had a love of pasta, and how such a simple dish works brilliantly with different wines. There is no doubt that pasta is the king of Italian cooking, and the base for a large number of legendary Italian dishes. The concept of Pasta Club is simple, we have teamed up with local chef Ian Meek, who is a lover of all things Italy, and we will do a different pasta dish each time, (using freshly produced, home-made pasta), paired with the perfect 125ml glass of wine, all for just £15!
The dishes have been chosen to take in to account the seasonality of produce as well as the style of wine that will match the dish. So, expect heavier meatier dishes with red wine in the winter, and lighter styles with white wine in the spring/summer. We will also take this opportunity to show you a mixture of classics, and modern styles throughout the year, with the wine designed to pair perfectly with the dish. Be adventurous, and hopefully find out the reason why the Italians wine is designed for food matching. So, join us for a celebration of a very continental style of eating and drinking.
There will be limited covers for walk-in's so booking in advance is advisable.
WHEN: The last Sunday of the month, first date: March 29th
TIME: Pasta Club will be open between 1pm and 8pm, so simply make sure to either book a table or arrive within that time frame!
WHERE: Loki Edgbaston
PRICE: £15
To reserve please call the Edgbaston store on 0121 455 0793
2020 menus
Please note that menu is subject to change depending on availability of produce.
March
Tagliatelle & Cider Braised Pigs Cheeks
Biferno Rosso
April
Linguine & Sicilian Sausage Carbonara –
Pieropan Soave Classico
May
Spinach & Ricotta Cannelloni
San Marzano "Verdeca"
June
Farfalle & Fennel Sausage, Cherry Tomato & Peas
Feudi San Gregorio Albente
 July
Spaghetti a la Norma
Ormanni Chianti
August
Linguine & Squid
La Minala Gavi di Gavi
September
Lasagne Cacciatore
Poliziano Rosso di Montepulciano
October
Pappardelle & Venison Ragu
San Marzano Primitivo
November
Fettuccine & Braised Duck Leg
Cantine Povero Barbera