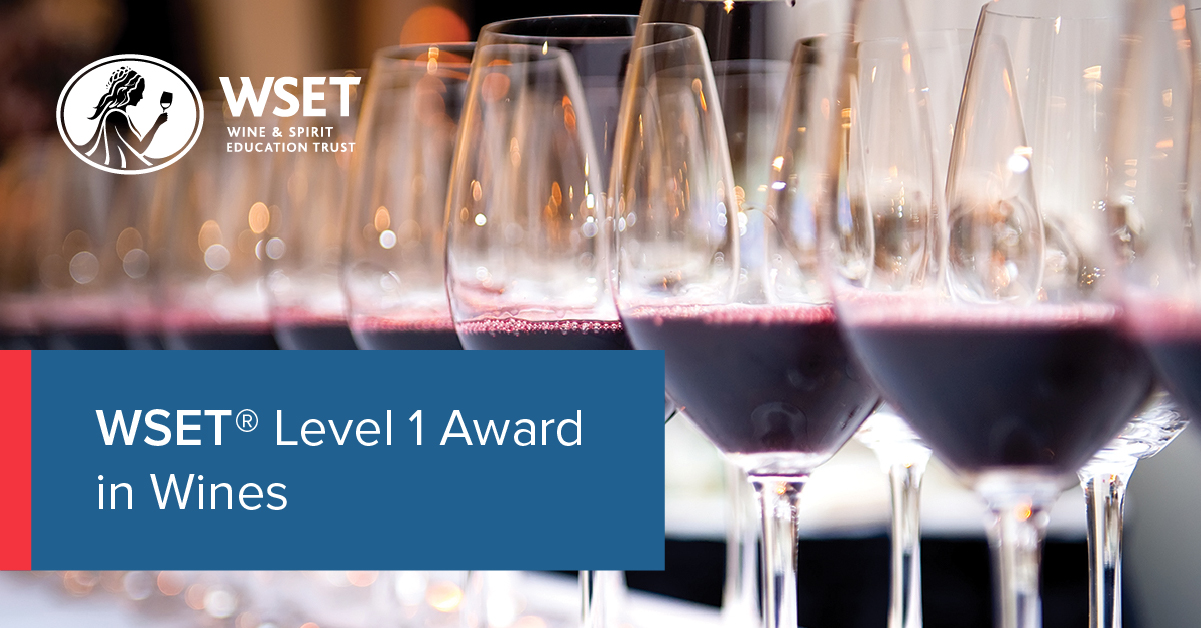 The WSET Level 1 wine Award is a one-day course that is a great starting point for those interested in exploring (and tasting) the main styles of wine. This course is perfect for anyone looking to begin a career in the wine industry or for those who want to gain basic wine knowledge.
Prior wine knowledge is not required for this course, just enthusiasm! In just one day, you will gain confidence in navigating the wine list, tasting wine and choosing the right wine pairings for the food.
About the course: 
Duration & dates: Monday 4th of December 2023, 10am to 5pm.
Group: Limited to a maximum of 12 students.
Tasting: You will sample 11 premium wines as a part of the course.
Wine educator: This course will be led by Radu Vasile – our Edgbaston store's manager. Radu's worked at Loki for over three years now following a career in the hospitality industry and has a real passion for wine, backed up by some serious expertise. He loves to continuously improve himself and having completed the Level 4 Diploma in Wines in 2022, Radu is now pursuing his dream and currently intensively studying to embark on the long journey of the Master of Wine programme. With a Wine Educator certificate now under his belt, where he received amazing feedback from the panel, Radu is eager to pass his knowledge on to anyone who will listen!
Exam: 30 multiple-choice questions to be completed in 45 minutes at the end of the day.
Qualification: Internationally recognised WSET Level 1 Wine Award certificate and lapel pin are granted to students with a score of 70% or higher.
Preparation: whilst prior knowledge is not required for the course, it is recommended to dedicate an hour to reading a coursebook pdf prior to the course start.
Price: £165 per person (inclusive of VAT)
WSET Level 1 Course Synopsis: 
Wine Tasting: This encompasses the main bulk of the course as it's the most fun! We'll learn to taste wine using the WSET Level 1 Systematic Approach to Tasting. It is a methodology used to assess and describe the characteristics of wine, such as appearance, aroma, and taste.
Grape varieties: We'll learn about the individual characteristics of wines made from the main grape varieties including: Cabernet Sauvignon, Merlot, Pinot Noir, Syrah/Shiraz, Chardonnay, Sauvignon Blanc and Riesling.
Key named wines: By the end of the course we will have covered several important named wines including: Claret, Beaujolais, Châteauneuf-du-Pape, Rioja, Chianti, Pinot Grigio, Muscadet, Sancerre, Chablis, and Sauternes.
Food and Wine Matching: Useful and practical tips on which wines work with which foods, and why.
Number of Wines Tasted:  11-12 premium wines will be tasted as part of the WSET Level 1 course. Sample bottles are sourced from the extensive Loki wine list.
Wine Service and Storage: You will learn the correct way to store and serve wines and identify the common faults found in wine.
Social Responsibility: Basic guide to the units of alcohol in a bottle of wine and sensible drinking guidelines.  
Study materials: Students will be sent the WSET Level 1 study guide via email prior to the course start date.
Why Do WSET Level 1 with Loki?
We are the only wine merchant in Birmingham to offer WSET Level 1 wine courses which means we can offer the customer a more complete experience than any other provider:
As we buy wine direct, we can cut out the middleman and offer more premium wines for tasting during the course than any other provider, offering better value.
We have a team of two passionate WSET-certified wine educators, both studying for Master of Wine qualification.
All Loki staff are  WSET level 3 or higher qualified which means you can drop into any Loki store at any time and ask for advice or help in person, even if the wine educator is not in. Our team is super passionate about wine and is always happy to have an opportunity to chat about wine. This is the most qualified team of wine experts in Birmingham.
We have a purpose-designed wine lounge with plenty of natural light; perfect for wine tasting.
Loki is available for you to study in free of charge at any time during our opening hours, with our highly trained staff on hand to help you during that time.
As we already have a purpose-made venue for wine tasting we have fewer overheads which means we can pass these savings on to the customer. We will beat any other price offered locally for the course.
We have small class sizes and keep them to a maximum of 12 people, allowing everyone to participate in the discussion and ask questions during the process.
We believe that wine tasting shouldn't be stuffy, so we have a modern and relaxed approach to WSET making the courses fun as well as informative. You will have an amazing time.
EXCLUSIVE PROMOTIONS:
We have 40 wines on tasting in our Enomatic wine machines meaning you can practice your tasting inexpensively. Throughout the duration of your course we will give you 10% off tasting cards* to help you get more tasting experience for less money.
10% off wine throughout the duration of your course so you can practice tasting at home.
In the drinks trade? Talk to us about our trade discounts.**
Group discount of 10% for group bookings of 10+ people. ***
T&CS: 
If booking within 60 days of the course you must pay the full cost when you book. We must receive the full cost of your course (less any deposits already paid) no later than 60 days before the start date. If you make a late booking within 60 days of the course the full amount must be paid immediately. If for any reason the full cost of your course is not received by us within 60 days of the course start date, we will be entitled to treat your booking as cancelled by you and your deposit will be kept. Should you wish to cancel your booking we will refund your money less the cost of the course book and any administration cost we have incurred providing we receive written notice at least 30 days before the start date of the course.  If we cancel the course a full refund will be made.
*Up-to £100 in value. Offers can be withdrawn without notice.
**Trade discounts are only available to people who can prove they are directly employed in the drinks trade.
***Group bookings must be made all together for a single course. You can choose any date you like for private WSET Level 1 wine Courses (subject to availability).