Over a decade ago, Phil Innes took over a unit in Birmingham city centre, convinced that there was an audience ready for interesting wines, individually selected for each customer. After stints in Oddbins and Wine Rack, Phil was determined to put taste and quality at the centre of his selection, rather than outdated notions about labels, regions or sales targets.
He installed top-end tasting machines and introduced regular guided experiences to enable Loki's new followers to try the lesser-known wines about which he was so convinced. He demystified wine, with prices as varied as his selections. And Loki's Great Western Arcade HQ quickly became the go-to spot for getting recommendations for dinner party pairings, lingering over a bottle of something old or new, and just having a really good time.
Fast forward ten years, a major expansion plus two additional sites, some of the best-attended online tastings ever, and more awards than a trophy room could house. You could say a lot has changed. But at its core, quality, interest and a love of wine backed up by constant learning, is what underlies every drop of wine enjoyed under Loki's name.
Read more about what to expect at our wine shops and wine bars.
Our Team
Our team come from all walks of life, and see wine from many different angles, always going above and beyond to find you the perfect bottle.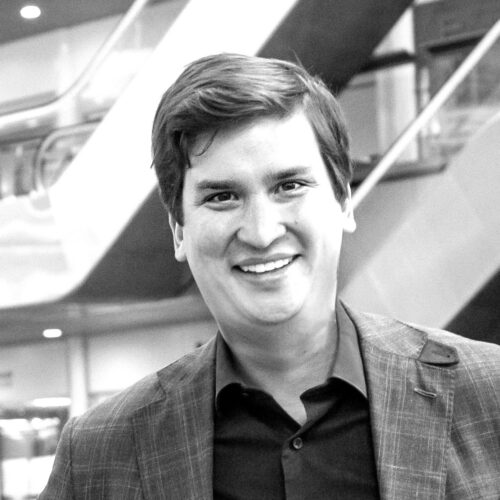 When Phil launched Loki back in 2012, you couldn't walk past the storefront without being tempted in for a glass of his latest find. These days, it's reassuringly difficult to locate our founder. Such is his commitment to bringing the finest and most interesting varietals to the city, that he splits his time across vineyards young and old—from Stellenbosch to Santorini, with more trips to Champagne than might be considered strictly "necessary" in between.
When he's not on fact-finding duties, Phil might be spending time at one of Loki's two additional sites. Or picking up another accolade—together with his team, Phil has made winning awards into a second career over the last decade.
And talking about his team, it's a constant belief and investment in education, together with Loki's ethos, that allows Phil to be away from the shop floor and yet know the wine community he originally sought to create continues to grow. Even though a global pandemic Phil and Loki found a new audience, reaching more than 280 dining room tables care of just one of the team's many virtual tastings. Not bad for a thirty-something-year-old with hopes of demystifying and opening up interesting, quality wines to new audiences.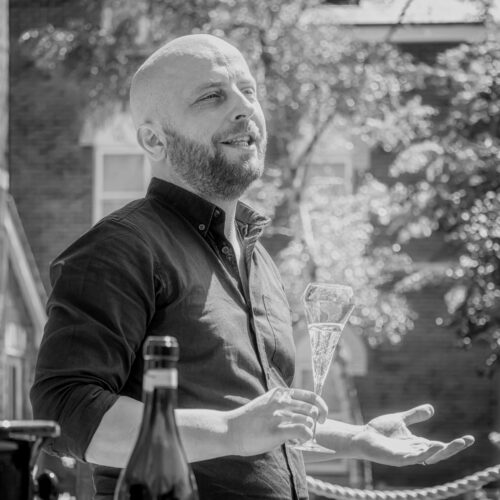 Radu's favourite wine is a 2006 Gaja Conteisa Barola—a wine with a personality, that is strong in its youth, becoming more elegant and complex with age, just like Radu himself!
Radu has embarked on a long journey to become a Master of Wine, and now planning on working on his other dream – to get at least as far as Everest's Base Camp. Between studying and undertaking some serious hiking, Radu spends a lot of time taking care for his much-loved Pug, ambitiously named Rambo. And yes, he is quick to remind anyone who will listen that dogs are welcome at the Edgbaston (and Knowle) stores.
Having worked with Phil, Paul and the team for more than three years following a career in the hospitality industry, Radu has a real passion for wine, backed up by some serious expertise. Though he does appreciate he may be biased, Edgbaston is very much his favourite store, with the open layout and opportunity to lead outdoor tastings when the great British weather allows.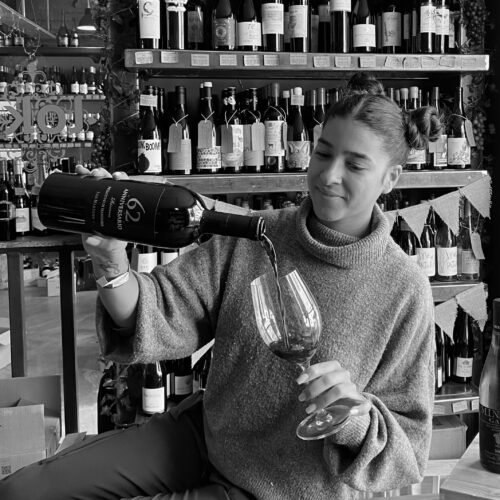 After ten years working in Michelin-starred restaurants, Melissa made the move to an environment where wine was at the very centre of the conversation. Growing up in Piedmont, one of the most important wine-making regions in Italy, Melissa was surrounded by her mum's friends and their conversations about their lives in the wine trade. Aged six, she even used to present her thoughts on what they were drinking, despite not being allowed to taste it.
Fast forward a few years, a degree and a decade as a somm and Melissa is halfway through completing the final stage of WSET. She takes every wine on its own merits and does not advocate a particular region or process. Except when it comes to Champagne—if she could drink only one thing for the rest of her life it would be an exceptional Blanc de Blanc.
Melissa's favourite thing about the GWA is the mid-week crowd that sit around the store's barrels to share a bottle of wine, with each other, and whoever else is interested. Curiosity is the only requirement.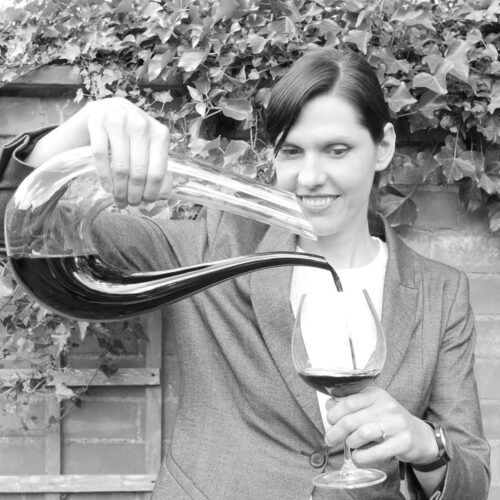 Dinner party coming up? With 15 years' experience in the hospitality industry, including three years as a head sommellier, Dina absolutely loves pairing wine with food and will find you the ideal match.
A former professional swimmer, Dina is currently working towards a goal of a rather different kind—her WSET Diploma. She has a particular interest in venturing off the beaten track when it comes to trying new wines, and is currently a big advocate of producers on the Canary Islands. Especially, Tenerife, where the volcanic soil is responsible for some fresh, vibrant wines with strong minerality.
When Dina's not writing up tasting notes for Knowle's local wine club, training for her next triathlon, or looking after her twins, you'll likely find her picking out an unusual drop from the shop floor to go with supper. Because just occasionally, there is an argument for taking work home with you.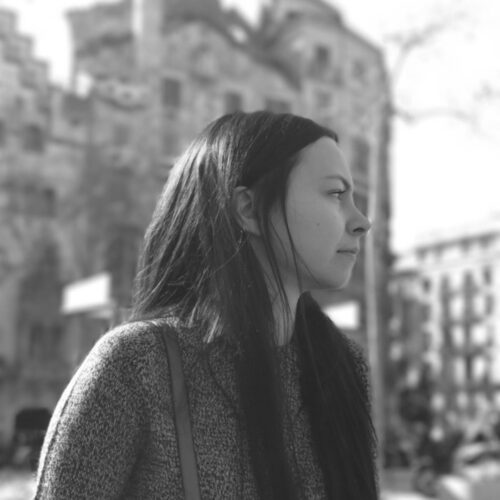 Margarita has worked in the hospitality industry since she was 16. Initially, it was out of convenience, but it eventually became a deliberate choice. She has worked in numerous bars and restaurants, strengthening her knowledge of all things related to alcohol while studying to become an architect. However, after earning a Bachelor's degree and practicing architecture for a few years, Margarita decided it was time for a change and started her career in the wine industry.
She has been with Loki since 2019, starting part-time at the Edgbaston store and eventually becoming the store manager at the Great Western Arcade. After spending a summer working for Planeta Winery in Sicily, which reinforced her love for Sicilian wines, she returned to Loki as an online manager. Although you won't see much of her at the Loki stores today, she spends her days behind the scenes, taking care of the website, managing customer orders, and scheduling tasting events.
As well as wine, Margarita enjoys cooking, spending time outdoors, traveling as much as her schedule allows, and practicing kickboxing.
Our Awards
True passion and hard work pay off and Loki is now the most-awarded wine shop in Birmingham and West Midlands.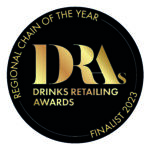 Drink Retail Awards 2023 - Finalist "Regional chain of the Year"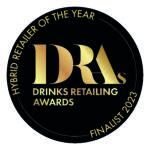 Drink Retail Awards 2023 - Finalist "Hybrid merchant of the year"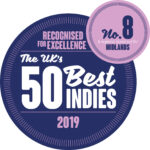 Wine merchant top 50 2019 - Number 8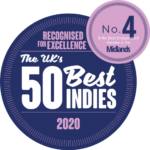 Wine merchant top 50 2020 - Number 4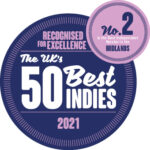 Wine merchant top 50 2021 - Number 2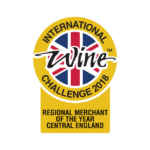 International Wine Challenge 2018 - Regional wine merchant of the year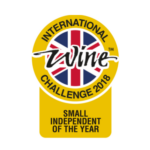 International Wine Challenge 2018 - Small independent of the year